Vivian Acquah
Workplace Wellness Advocate
Create A Workplace Culture Where People Can Thrive!
Vivian Acquah
She advises managers and organizations with keeping their people healthy, safe, and engaged.
Workplace Wellness Advocate – Speaker
Vivian makes the subject of workplace wellness and sustainable employability approachable for her audience.
She uses the following ingredients in her presentations:
humor,
inspiration,
motivation
so that your employees, customers and/or audience can get the most out of themselves in small doses.
Vivian Acquah is a driven woman who likes to talk about the holistic way of sustainable employability, called workplace wellness. For her, this is the way to work on a solution for your employees.
It costs organizations like yours a lot of money, time and energy when you have to deal with absenteeism or burned out employees. A sick employee costs €200 to €400 per day.
Vivian challenges her audience to make the workplace more sustainable so that employees can work on positive business results with pleasure and in good health. She stimulates her audience to deal differently with challenges such as "War for Talent", absenteeism and employer branding.
Do you also strive for happy and healthy employees?
Contact us if you are looking for:
* An unusual Teambuilding session
* Stress Reduction in the workplace
* An inspiring keynote speaker
* Workplace Engagement Challenges
Contact Vivian today for more information 
Workplace Wellness Expertise
Inspiration
Viva la Vive was inspired by the loss of Vivian's grandmother Maame Agatha Acquah and the birth of her son Orlando. They are her motives to advocate herself to the well-being of people.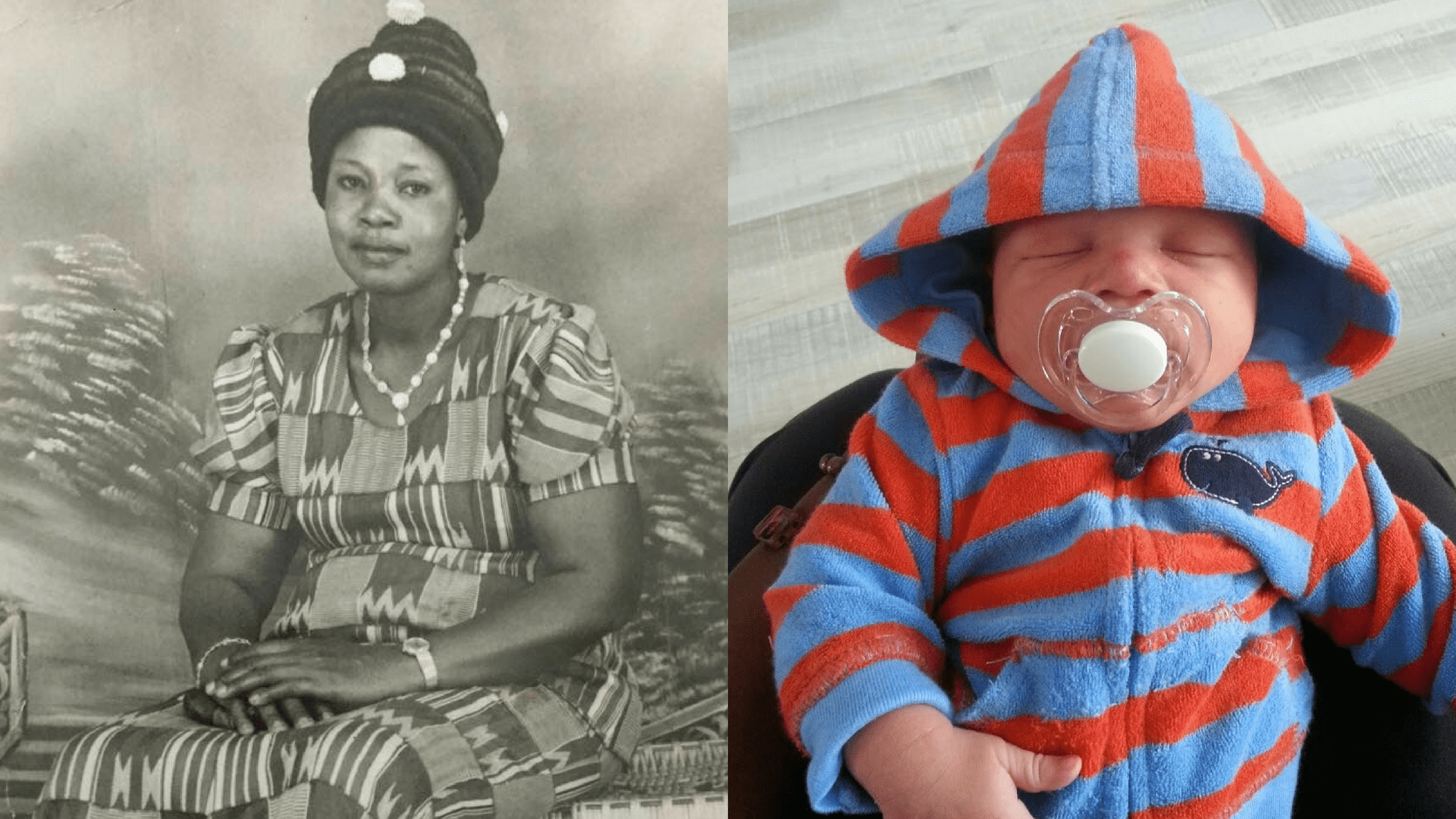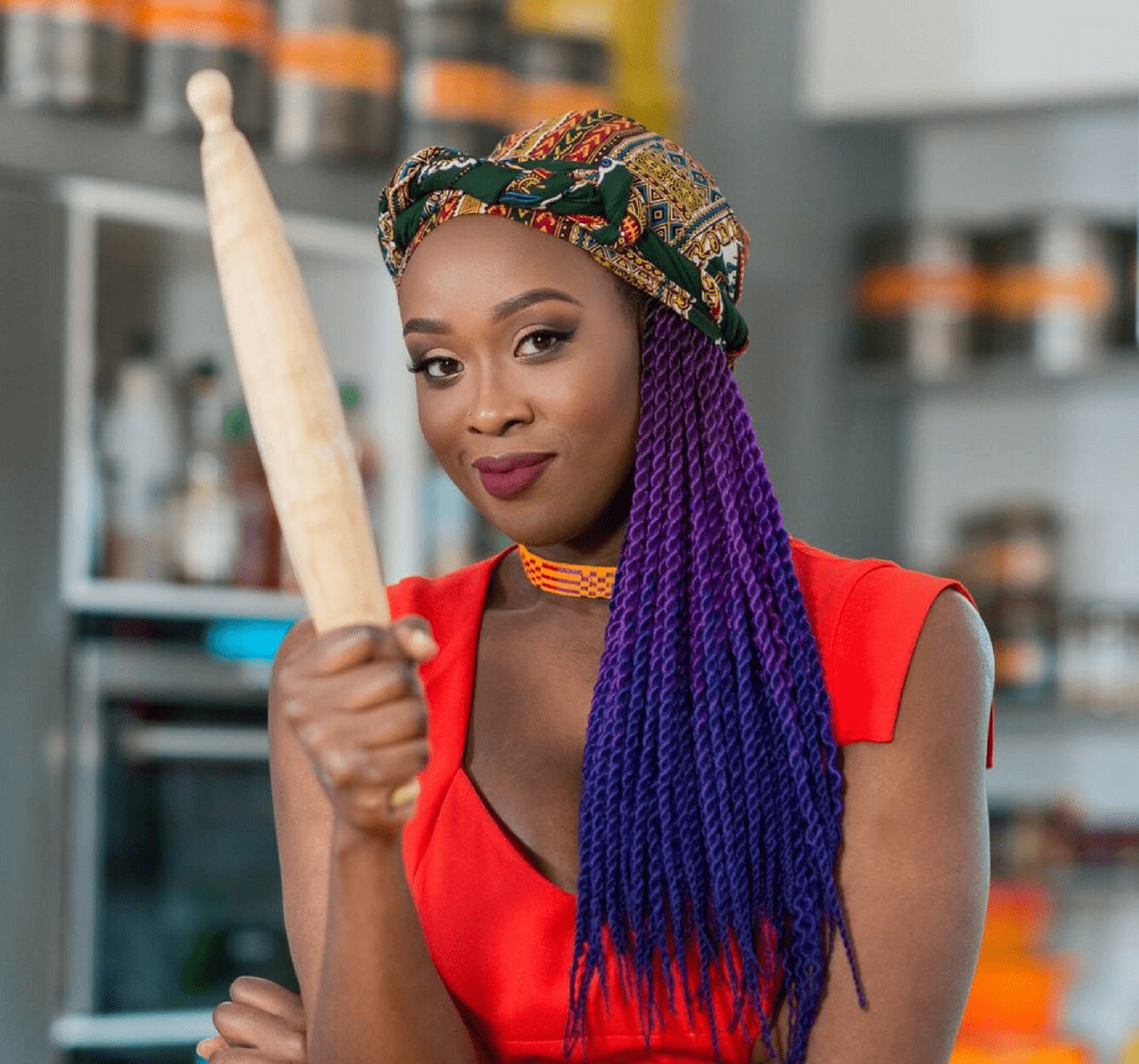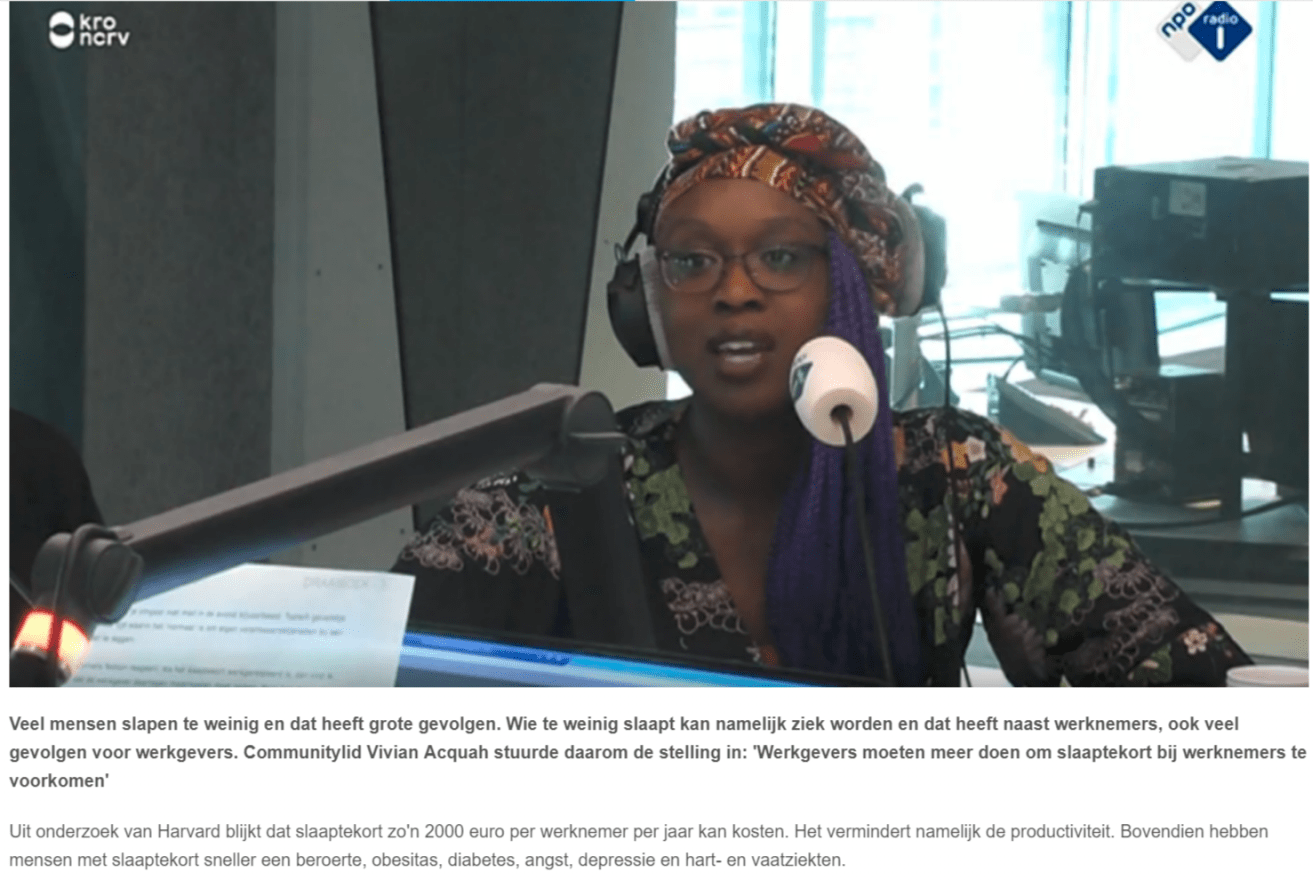 Still enjoying the aftermath of the Dutch interview at NPO Radio 1 Spraakmakers. We need to sleep better!
Thesis: "Employers must do more to prevent sleep deprivation among employees".
I was recently a guest at NPO Radio 1 Spraakmakers in the Netherlands to talk about the above proposition.
Anyone who sleeps too little has a great chance of becoming ill. Sleep deprivation is linked to an increased risk of stroke, obesity, diabetes, anxiety, depression, burn out and cardiovascular diseases.
All these diseases have an enormous impact, including on the workplace. Click on this link to watch or listen to the broadcast.
"Clients do not come first. Employees come first. If you take care of your employees, they will take care of the clients."
– Richard Branson
BTW NL001611918B34
KVK 61599468