[et_pb_image_n10s src="http://speaker.vivalavive.com/wp-content/uploads/Viva-la-Vive-Workplace-Wellness-Culture-Audit.png" n10s_type="sadie" title_color="#ffffff" caption_overlay="Laat mij meten hoe je ervoor staat" caption_color="#ffffff" image_as_url="on" url="http://speaker.vivalavive.com/project/workplace-wellness-culture-audit/" url_new_window="on" animation="off" admin_label="Image Intense WW Audit" _builder_version="3.0.100" _i="0" _address="1.1.0.0"]
[et_pb_image_n10s src="http://speaker.vivalavive.com/wp-content/uploads/Viva-la-Vive-Lunch-Learn-Workshops.png" n10s_type="sadie" caption_overlay="Bitesized en informele trainingssessies" image_as_url="on" url="http://speaker.vivalavive.com/project/lunch-n-learn-workshops/" url_new_window="on" animation="off" admin_label="Image Intense Lunch n Learn" _builder_version="3.0.100" _i="0" _address="1.1.1.0"]
[et_pb_image_n10s src="http://speaker.vivalavive.com/wp-content/uploads/Workplace-Wellness-Challenge-Viva-la-Vive-2.png" n10s_type="sadie" caption_overlay="Daag elkaar uit en win!" image_as_url="on" url="http://speaker.vivalavive.com/project/workplace-wellness-challenges/" url_new_window="on" animation="off" admin_label="Image Intense WW Challenges" _builder_version="3.0.92" _i="0" _address="1.1.2.0"]
PERSBERICHT
Amsterdam, 23 September 2020
Vivian Acquah organiseert een 3-daags online internationaal congres voor diversiteit en inclusie op de werkvloer.De Nederlandse workplace wellness advocate brengt meer dan zestig experts uit binnen- en buitenland online samen met als doel een internationale werkvloerrevolutie op de gebieden van Diversity, Equity & Inclusion (DEI) te realiseren.
read more…
Voor deze aflevering van Linked4Energy ga ik met Fleur van den Horn en Mirjam Paap, de bedenkers van SAM-app   een gesprek aan. De centrale vraag van dit interview is:
Hoe Zorgt De SAM-app Voor Meer Levensgeluk? (more…)
Soms heb je van die dagen dat je je misschien niet zo productief voelt. Daarom deel ik een aantal tips om jouw productiviteit een BOOST te geven. Een goede manier om de productiviteit op het werk te verhogen, is door slimmer te werken!
Dit betekent dat je een aantal gezonde gewoonten moet aannemen die jou kunnen helpen om je veel productiever (en veel gelukkiger) te voelen dan wanneer je extra uren werkt of wanneer je een pauze overslaat.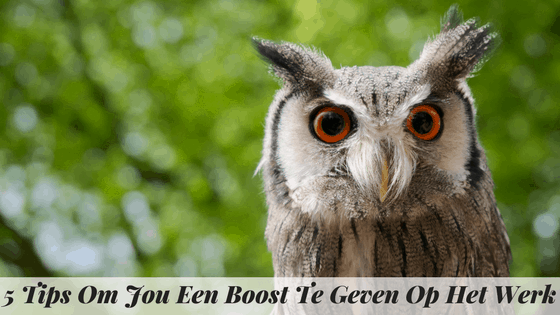 Contact
Wil je als betrokken werkgever op een speelse manier aan de slag gaan met de gezondheid van werknemers?
Stuur een bericht [email protected] of bel 06-31916922 voor meer informatie.
Ik kijk ernaar uit om kennis te maken!
Duurzame inzetbaarheid Vitaliteit workplace wellness duurzaamheid
Viva la Vive – Instagram
[instashow]