Transformeer jezelf met behulp van mindfulness. De Healthy & Sexy Lifestyle talks gastspreker van vandaag is Miranda van Dijk als de gastspreker voor vandaag. Miranda is een transformatiecoach. Zij helpt mensen die vastlopen zijn in hun leven dit te doorbreken van binnenuit waardoor ze transformeren en hun vervulling kunnen vinden.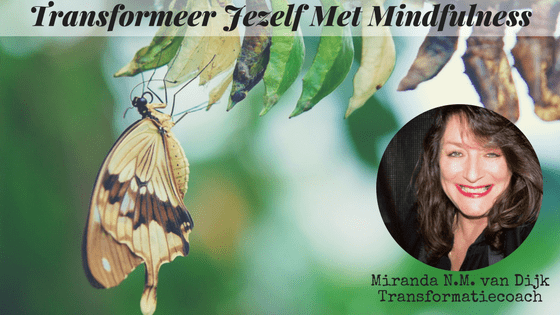 Miranda's quote
Word wie je bent, die je altijd al was in jouw pure kern
Wie is Miranda?
Ik heb Miranda uitgenodigd om tips te delen over hoe jezelf met behulp van mindfulness kan transformeren. Miranda deelt ook haar persoonlijke verhaal inclusief haar beautycase die zij altijd bij zicht. Ook heeft zij een mooi Healthy & Sexy Lifestyle doel voor 2017. Op dit moment is Miranda bezig met een crowdfundingsactie voor haar boek genaamd 'Helende schoonheid van Zelfreflectie', klik op deze link om de actie te bekijken.
Ben jij nieuwsgierig naar Miranda en haar transformatie tips?
Luister vooral dan naar deze podcast!
Heb je vragen en/ of opmerkingen voor Miranda of over deze podcast?
Stuur deze dan door naar podcast@vivalavive.com of stel ze via de voicemail (roze tab, rechterkant) zodat ik haar nog een keer uitnodigen voor een interview.
Miranda is te vinden via
Miranda N.M. van Dijk LinkedIn
Door zelfreflectie naar transformatie Facebook
Miranda's Site