Vandaag deelt Angela Loy haar verleidingstips voor vrouwen die zich weer VA-VA-VOOM willen voelen. Angela is van oorsprong docent en nu turned 'wereldverbeteraar' in Rotterdam als make-up Artist on the rise.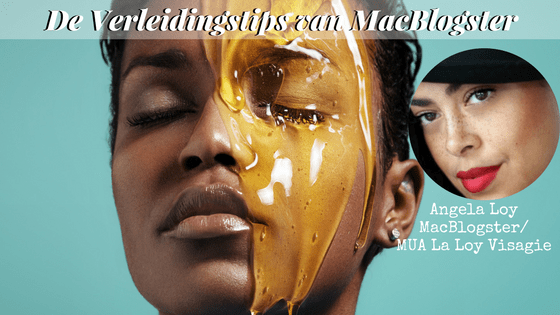 Ze houdt van make-up en schrijven, deze passie deelt ze via Macblogster.nl. Ik ben al 3 jaar een stiekeme fan van Angela omdat zij via MacBlogster haar ervaringen met de verzorging van kroeshaar en krullen deelt. Af en toe is het ook fijn dat jij jezelf vertroetelt of het nou Tender Love & Care voor jouw haar of voor jouw gezicht, Angela weet hier raad mee. Zij deelt ondere andere verleidingstips hoe je met make-up jezelf weer SEXY kan maken voor iedere dag zonder al te veel poespas!
Heb je vragen voor Angela? Stuur deze dan door naar podcast@vivalavive.com zodat ik haar nog een keer uitnodigen voor een interview.
Angela is te vinden via
MacBlogster site
MacBlogster FB
MacBlogster Beauty FB Groep
MacBlogster IG
La Loy Visagie site
La Loy Visagie IG